Kevin Bracy is the best choice
for your next event.
Here's why:
Kevin's dynamic presentations are customized for YOUR team. They are the perfect balance of quiet reflection and high-energy engagement. Audiences of all ages will leave feeling optimistic, energized, and empowered to make a difference in the spirit of their GREATNESS.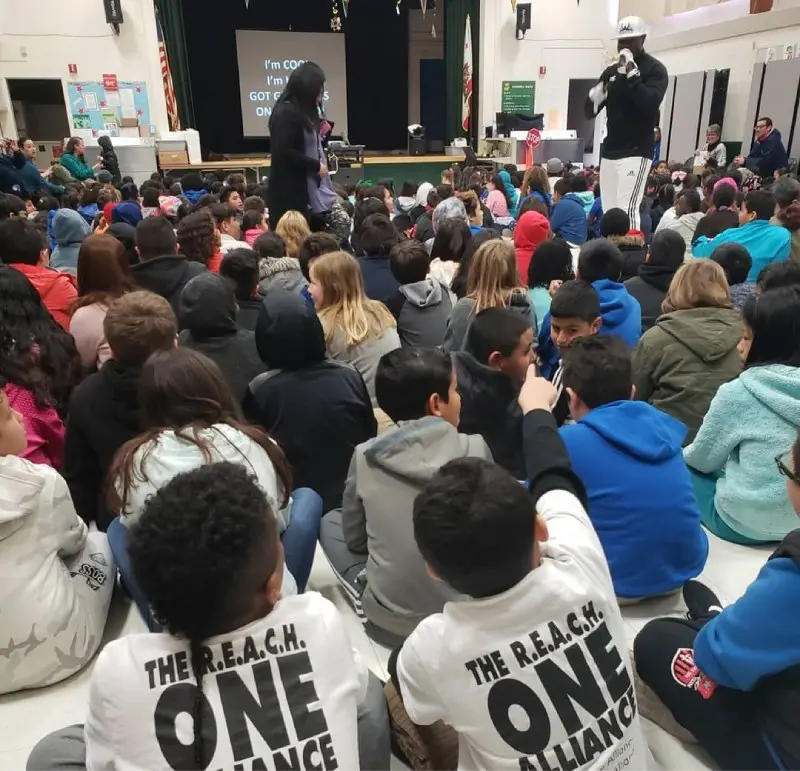 Kevin is California's most requested speaker for elementary, middle, and high schools. Kevin's high-energy chant rallies and assemblies will leave an impact on students, staff, and parents alike.
For Colleges, Associations,
and Corporations
Kevin's killer keynotes will begin or end your event with great energy and a dynamic, impactful experience. Kevin's actionable takeaways make perfect sense for improved work/home balance and overall connectedness among your team.
Whatever your industry, Kevin's engaging PROFESSIONAL DEVELOPMENT will encourage your team to take a moment to check in with themselves, connect with each other, and revisit their reasons for joining your team.
If you want a dynamic Event EMCEE/HOST, Kevin's open, friendly, fashionable, and well-prepared style will create a fun environment and keep your celebration and agenda moving.